What is Mirror Mode used for?

PowerPoint's Presenter View is a mode which allows you to view the current slide, a preview of the next slide, and your notes on your primary display, while your audience is only shown the current slide.


Left:
"Presenter View" with notes area and preview of next slide.
Right:
Slide View shown to the audience.
Presenter View could always be used with our Presentation tools (e.g. SpotPoint, Laser Pointer), but until now they would have to be moved to the secondary display for your audience to see them. So you couldn't easily take advantage of the Presenter View while manipulating our tools. Particularly in cases where your secondary display is a projector behind you; or if you're using a "virtual" secondary display for online presentations.

To address this we've introduced a "Mirror" mode for our presentation tools, which allows you to manipulate them directly within Presenter View, and have them also be displayed on the Slide View your audience sees.

Enabling Mirror mode

Mirror mode will be enabled automatically when you start a PowerPoint slideshow in Presenter View. But you can also enable and disable it manually in the P3 Control Panel under "Presenter > Desktop Presenter".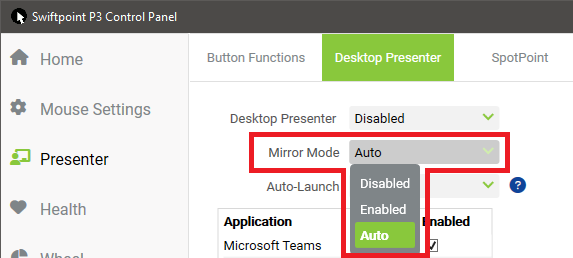 You will be able to tell that Mirror Mode is active when you launch your presentation by the red border that appears around the current slide.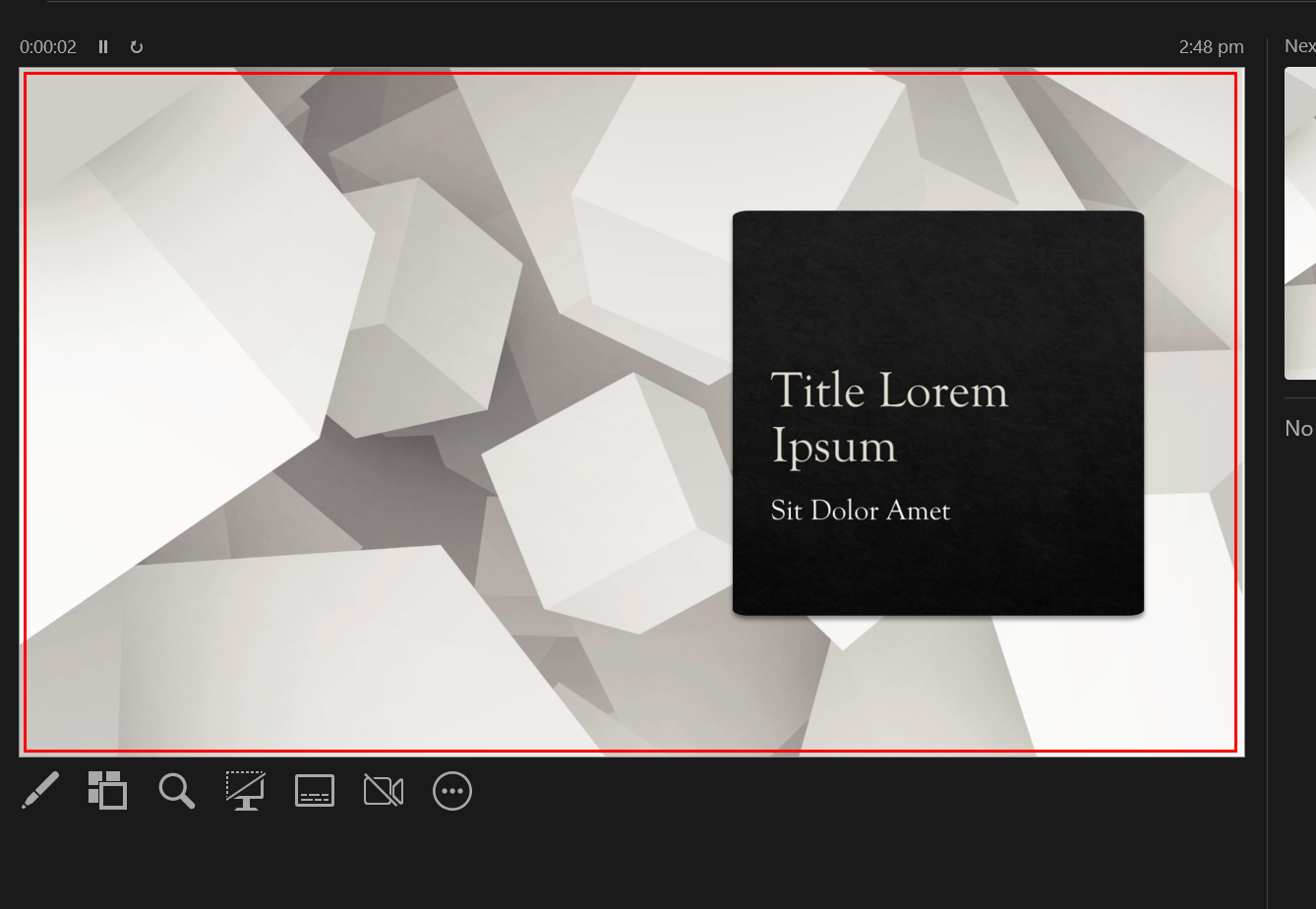 Resizing the Mirror area to fit your Presentation

The first time that Mirror mode is enabled it may not be perfectly aligned to your slides (as in the image above). This would mean that your presentation tools appear in a slightly different location to your audience than they do on your Presenter View. So we recommend you adjust the mirror area to fit your slide more closely as described below. You will only have to do this once; unless you modify the layout of your Presenter View in PowerPoint.

To do this click the "Set Mirror Area" icon (

) on our presenter toolbar. This will display a set of instructions inside the current Mirror Area.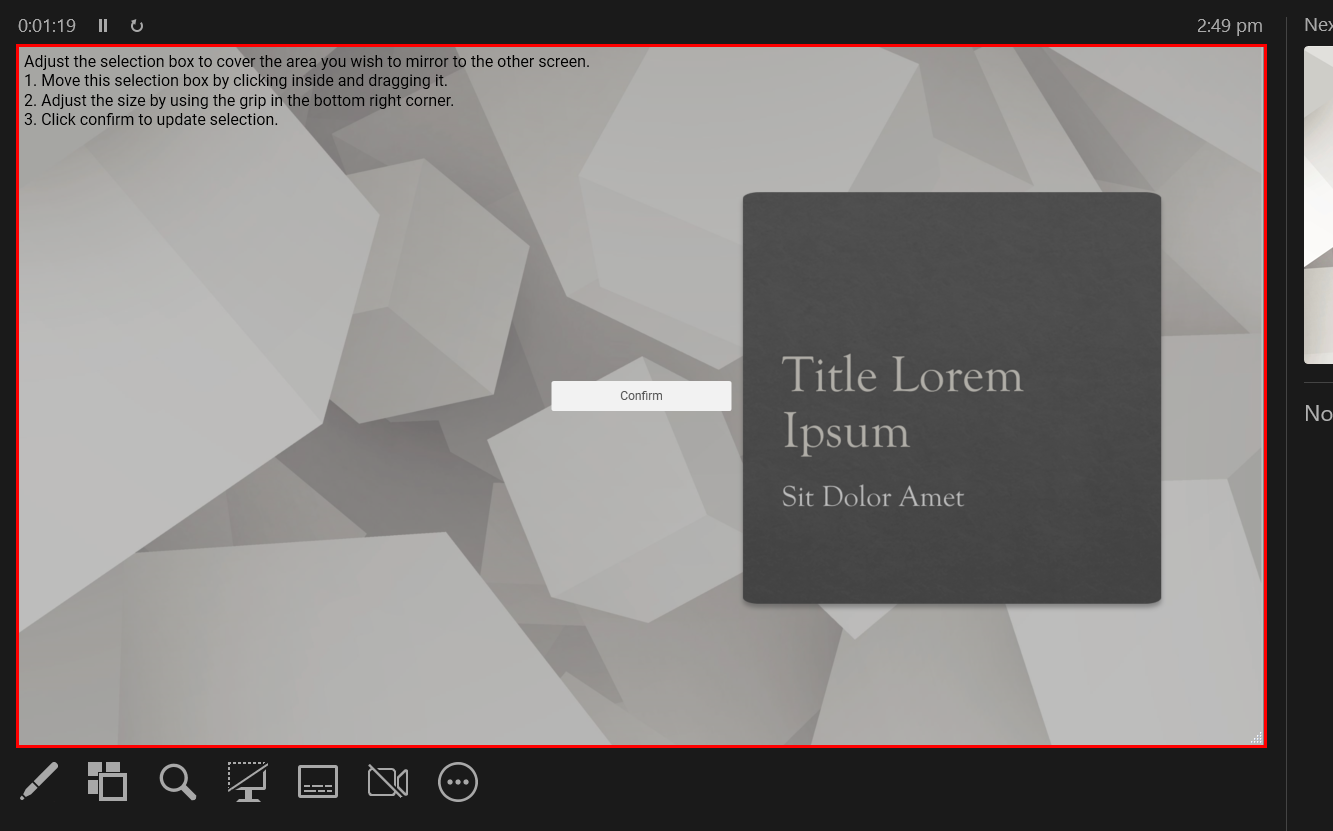 To get it positioned correctly click and drag anywhere inside the red border and position its top left corner to match your slide. Once that corner is correct use the grip in the bottom right to align that corner as well.

Once it's aligned click the Confirm button at the center of the mirror area to save your changes.

Now any presenter tools you use within the red border on your Presenter View will also be correctly displayed to your audience on the Slide View.

Mirror mode will also be automatically disabled when you end your presentation.